I bring you Donovan ! He's African American mixed with Mexican, which is one of my favorite mixes. I couldn't get the lip color right, but decided to upload him anyway. I posed him with my sim "Nevaeh Paris" to show his back tattoo + I thought they made a cute couple (: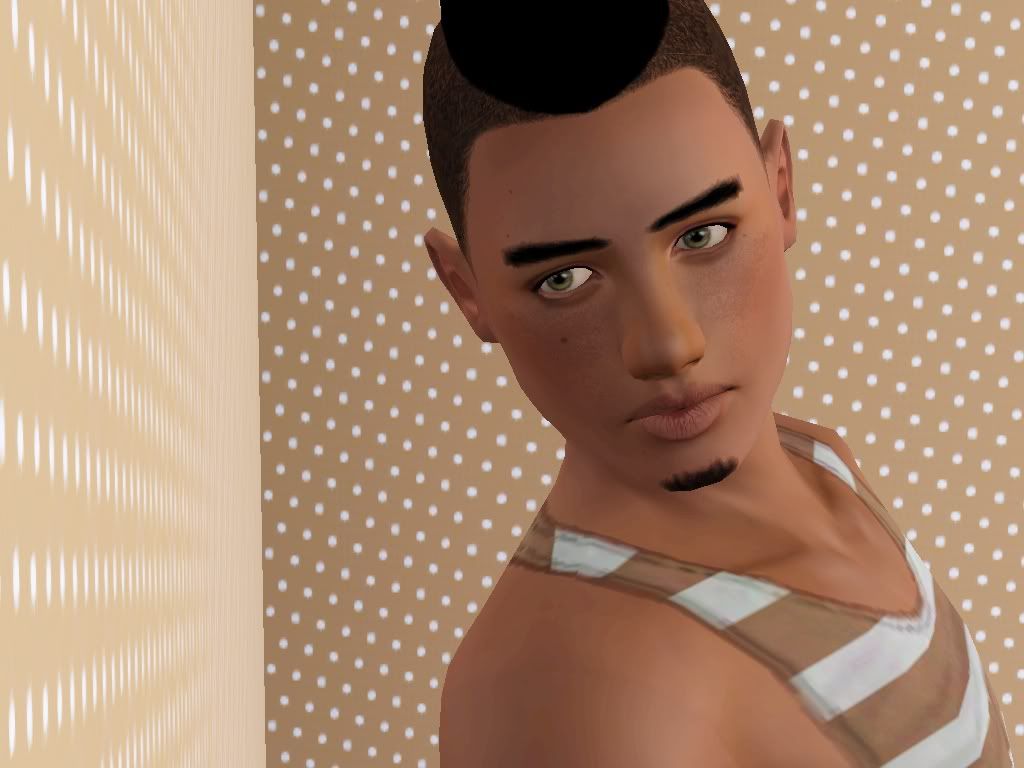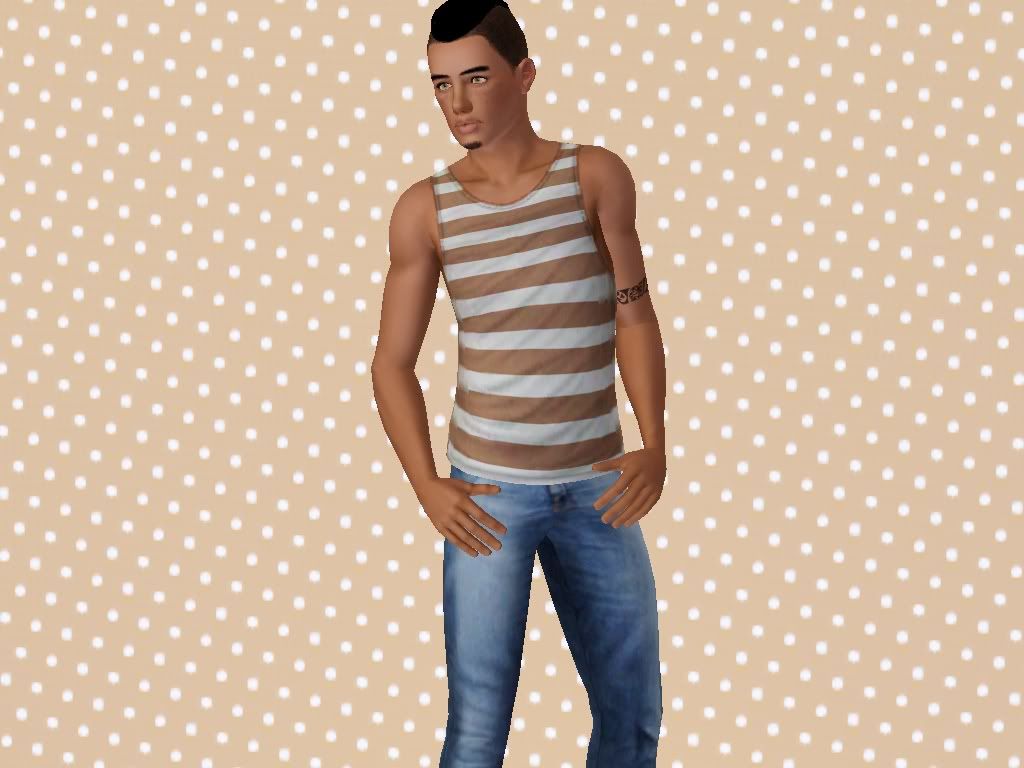 CC List:
Default Skin:
Empherma
Hair:
The Store
or you can download Little Cat's
retexture
- Original mesh is not needed.
Lips:
IN3S
Pores:
Shyne
Eyebrows:
Miss Bon Bon
Contacts:
Shady
Facial Hair:
Arisuka
Freckle:
Vasilla
- V2
Eye bags:
Tifa
Tattoos:
Arm
/
Back
Top & Bottom:
Rusty Nail
Shoes:
ILikeMusic640
Sliders:
Bella3lek4
(Eye width, eye length, eye stretch, chin width, jaw line width)
Both .sim and Sim3Pack file included